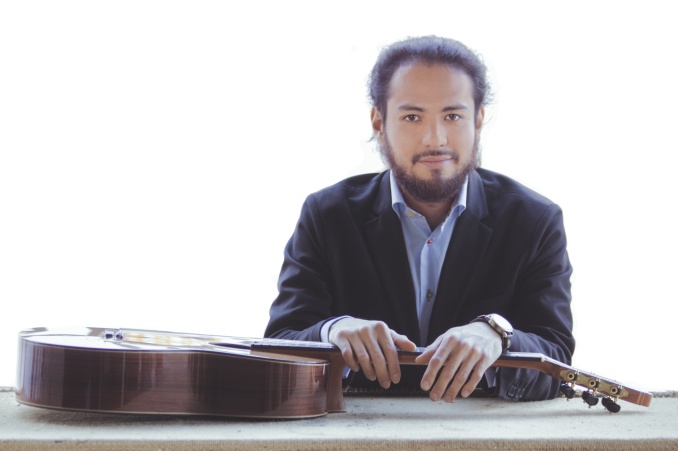 Luis Kevin Ortiz Martinez is a musician and guitarist born in Oaxaca, Mexico. He began studying music at age 13, when he studied "Music Bachelor" at "Universidad Veracruzana" in Veracruz, Mexico, with Professor Dr. Gustavo Castro.

Kevin has participated in numerous international master classes such as Eliot Fisk (USA), Horacio Franco (Mexico), Marcin Dylla (Poland) René Izquierdo (Cuba-USA), Carlos Bonell (England), Mårten Falk (Sweden) and others . In Mexico, he worked with various artistic and musical projects during the years 2010-2013. At various times, he collaborated with the Mexican government througth FONCA, (Fondo Nacional para la Cultura y las Artes-for culture and art national fund) and the EU delegation in Mexico. He has also studied music education program at the Stockholm Music Pedagogical Institute (SMI) between 2017-2020.

Luis Kevin Ortiz Martinez has toured Sweden, Finland Spain and Mexico. Since 2013 he lives in Stockhol, Sweden, where he works as freelance musician (soloist and chamber musician) and music pedagogue.